Layout & Design Assistance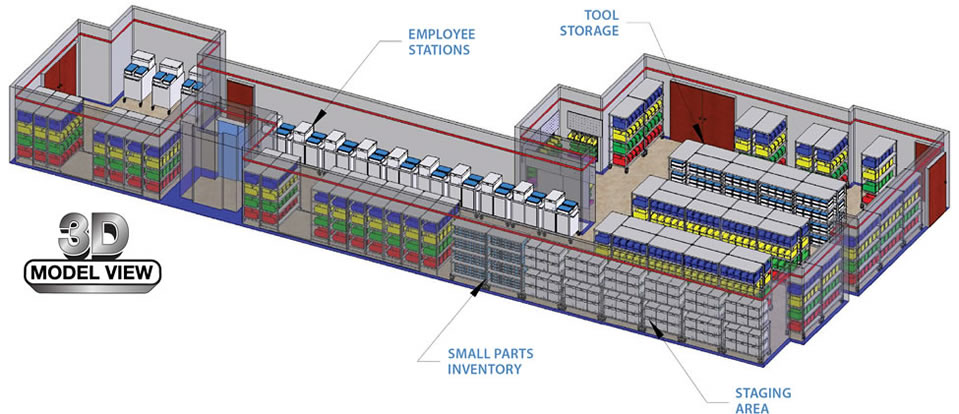 Quantum Layout & Design Service
Design assistance is available for all your major projects from room layouts to shelving or cart design. We'll create and develop an integrated system around your requirements. Layouts can be created to accommodate your space with the appropriate product mix consisting of:
Wire Shelving
Stationary Shelving
Bins
Wall Systems
Baskets
Containers
Hi-Density Mobile Track Systems
Quantum Medical offers the most complete package of storage products to satisfy all your requirements. Let us review your next project to maximize your storage space.
Industry Exclusive 3D Modeling
Blueprint & AutoCAD Compatible
Space Utilization & Maximization
Plan-o-grams
TO ACHIEVE THE BEST RESULTS, PLEASE PROVIDE THE FOLLOWING INFORMATION:
Room dimensions with door locations and door clearances, column locations (L x W) and ceiling height
For shelving units, provide the number of shelf tiers, post height and indicate stationary or mobile
If bins are required, indicate the appropriate size and whether they are to be used on shelving or wall mounted louvered panels
DESIGN ASSISTANCE
Available!